Three-day retreat based on Tarthang Tulku's most recent book, Caring
"A willingness to care for ourselves expands our ability to care for others because our hearts are open to the warmth of what is precious in each of us."
– Tarthang Tulku in Caring, p. xxi
Do you know what it means to care about yourself?
In his most recent book Caring, published in 2018, Tarthang Tulku points out how genuine care for others is rooted in truly caring for ourselves. In Caring, he describes how even wisdom and a sense of purpose are grounded in genuine caring about ourselves – our origins, feelings, aspirations and actions.
It is our great pleasure to invite you to a three day retreat in Amsterdam, based on this special book.
The retreat will be led by experienced teacher Helena Gold. Together with Barbara Belew, one of the editors of Caring, Helena developed a three-course program based on the book Caring. This experiential, dynamic and interactive program is being launched world-wide, inside and outside the Nyingma organisations, beginning in Amsterdam in 2020.
We warmly invite you to join us for the Caring retreat, November 29th – December 1st, 2019, that will precede the start of the program: a first dive into teachings that will provide you with new knowledge, attitudes and resources for living a caring life.
During your time with us you will have the opportunity to gain a broader and deeper understanding of caring, through interactive practices and exercises that will provide you with new tools for living a caring life.
English spoken – with translation to Dutch as needed
Retreat Program
Day 1: Engaging a New Way of Self Care
You will learn the importance of deeply caring about yourself, while practicing attitudes and behaviors that allow caring qualities already present within you to arise. You will come to understand and recognize that there is a way of caring which includes practicing attitudes of kindness and compassion for yourself, and which can transform the way you care.
Day 2: Caring for Emotionality
You will learn how caring can help you to heal emotional patterns and negativity in your life, and you will begin to understand the role communication and language play in the negativity that is present. Sessions during the day will provide conditions for practicing caring as the key method for dissolving negative emotions, and for protecting the head and heart from negativity.
Day 3: Caring for Mind
In this last retreat day, we will focus on understanding the mind's ways of operating. You will experience how caring, trustful messages and teachings can heal mind's ignorance related to caring. Practices during the day will focus on developing this understanding, and on cultivating a compassionate heart that realizes selfless caring is possible.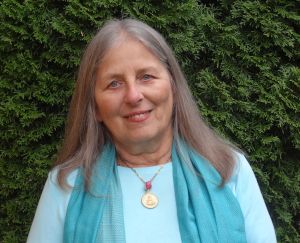 Helena Gold studied and practiced Nyingma teachings since 1986, when she was one of the founders of Centro Nyingma do Brazil, in São Paulo.
In 2004, she moved to California, USA, to start up the 'Center for Skillful Means' for Dharma Publishing. At that time, she also became one of the directors of Nyingma Centers, the organization which co-ordinates the four Nyingma centers in Amsterdam and Köln in Europe, and Rio de Janeiro and São Paulo in Brazil.
Since 2008, she lives at Odiyan, where Nyingma founder Tarthang Tulku also lives, as a permanent resident.
---
This retreat is a coproduction of Nyingma Centrum Nederland and Odiyan Retreat Center, California, USA.
Caring Retreat at Nyingma Centrum Nederland, Amsterdam
Costs and Registration
Friday, November 29th, 2019 at 10:00 hrs
until Sunday, December 1st, 2019 at 16:00 hrs
Costs: € 295 (Nyingma community members and students pay € 235), including all meals.
Lodging is available in modest, shared rooms at Nyingma Centrum Nederland, at € 30 per night.
Registration: To register, please send an e-mail to nyingmacentrum@nyingma.nl.
Please let us know if you need lodging at the Nyingma Center and for how many nights.
De retraite is Engelstalig. Voor vertaling naar het Nederlands wordt indien nodig gezorgd.
Literature
The book Caring, by Tarthang Tulku, is available:
Retreat Schedule
Friday, November 29
10.00-11.30 retreat session 1
11.30-12.00 tea/coffee break
12.00-13.00 retreat session 2
13.00-15.00 lunch and clean up
15.00-17.00 retreat session 3
17.30-19.00 dinner and clean-up
19.00-20.30 retreat session 4
Saturday, November 30
07.00-08.00 early morning practice (optional)
08.00-10.00 breakfast and chores
10.00-11.30 retreat session 5
11.30-12.00 tea/coffee break
12.00-13.00 retreat session 6
13.00-15.00 lunch and clean up
15.00-17.00 retreat session 7
17.30-19.00 dinner and clean-up
19.00-20.30 retreat session 8
Sunday, December 1
07.00-08.00 early morning practice (optional)
08.00-10.00 breakfast and chores
10.00-11.30 retreat session 9
11.30-12.00 tea/coffee break
12.00-13.00 retreat session 10
13.00-14.30 lunch and clean up
14.30-16.00 retreat closing session
"How can we act in the direction of goodness, rightness and virtue? How can we do what has value? If we do not care for sentient beings, for the environment, and for ourselves, can we truly say that our time on this earth has purpose?"
– Tarthang Tulku in Caring, p. 81