Online Weekend Retreat with Arnaud Maitland
Missed the retreat? Audio recordings of the six Retreat Webinars are now available, so you can organize your own, private retreat.
" 'Here I am' – but am I really? "

(Tarthang Tulku in Challenging Journey, Creative Journey, p 245)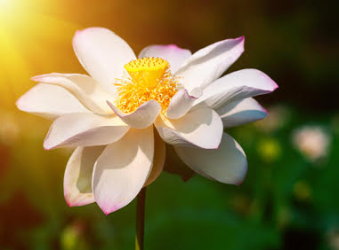 We are very happy to announce that senior teacher Arnaud Maitland, who is currently in private retreat, agreed to lead a retreat weekend October 16-18 for those wishing to turn inward.
Participants are asked to free their time from all other obligations during the time of the retreat, from Friday, October 16th, to Sunday, October 18th, and to organise a place where they can practice privately and have internet access as well.
This weekend retreat will be based on Tarthang Tulku's book Challenging Journey, Creative Journey, chapter 37, "Finding Your Way Home", and chapter 49, "Perfect Stillness". And also on inner inquiry as described in Revelations of Mind, chapter 59, and on "Tuning the Senses", as described by Tarthang Tulku in Joy of Being.
The books can be ordered through Dharma Publishing (California) or the Lotus Design Shop (Amsterdam). For those without access to the books, scans of the chapters named above will be made available.
The retreat will be in English.
---
Finding Your Way Home
Arnaud will conduct three Instruction-and-Q&A-sessions through Zoom video software in the course of the weekend:
Timezone /
Date
California,
USA
Brazil and
Argentina
United
Kingdom
Central
Europe
Friday, October 16th
9 AM – 12 PM
1 – 4 PM
17-20:00 hrs
18-21:00 hrs
Saturday, October 17th
9 AM – 12 PM
1 – 4 PM
17-20:00 hrs
18-21:00 hrs
Sunday, October 18th
9 AM – 12 PM
1 – 4 PM
17-20:00 hrs
18-21:00 hrs
Check timeanddate.com for more time zones.
Recordings of the sessions will be made available for all participants.
Costs:
Price for participation in Finding Your Way Home is € 225,- per person or € 195,- for low incomes. This includes unlimited private use of the recordings.
Registration
Registration closed.
---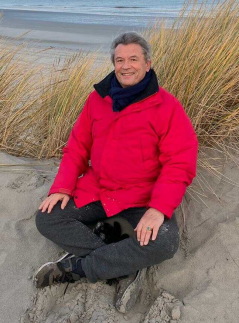 Arnaud Maitland is a student of Tarthang Tulku Rinpoche and an international retreat leader, teacher and Kum Nye Yoga instructor. Born on May 14, 1946 in The Hague, The Netherlands, Maitland holds a J.D. from Amsterdam, Netherlands, and an MA in Tibetan Buddhist Philosophy and Psychology from Berkeley, California. Arnaud authored three books: MasterWork, Living Without Regret and Reflections of Faith.
---
Practicalities
Language: The retreat is English-spoken.
E-mail: nyingmacentrum@nyingma.nl
Phone: +31 (0)20-6205207