Exploring the power of meditation and prayer
In the retreat Faith in Times of Change, we will explore the power of meditation and prayer as a way to open up to the unknown possibilities that life has to offer. In a time when the momentum of change is challenging for so many of us, meditation and prayer – profoundly connected to our own hearts – can strengthen our inner confidence. You might discover devotional practice as a trustworthy inner resource and intimate friend that will stay with you no matter what your situation is.
This retreat is a online-cooperation between Nyingma Zentrum Deutschland and Nyingma Centrum Nederland. It will be English spoken with an on the spot translation to German and vice versa.
---
Re-hearing the voice of your heart
This retreat-week is an opportunity to experience how devotional practice can restore hearing the voice of your heart.
We will work with reflection, mantra, meditation, visualization and prayer and read excerpts from Practices on the Buddhist Path by Tarthang Tulku.
This beautiful small book was written by Tarthang Tulku for students in the Nyingma community and will be sent to you after registration.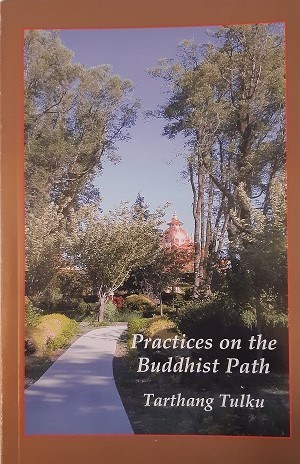 ---

"As great poets have expressed throughout the ages, human beings live in a special realm, joined to the heavens yet caught in the confusion and drabness of everyday life. The distance between the two may be as brief as a single thought, for our consciousness communes as readily with the sacred as with the anguish of lonely and lost."

Tarthang Tulku – Practices on the Buddhist Path
---
Retreat in a unique format
We offer the retreat in a unique format: sessions early morning and in the evening, so you can spend your day in any way that suits you. This structure will encourage integration of the practices into your daily life.
You can participate in this online retreat from wherever you want and in any context: at home or from your vacation address, as a full-day program or in combination with your work. Of course, you will need an internet connection.
The retreat will last six days. Each day there are two online sessions: an early morning session from 7:00 – 8:30 am and an eveningsession from 7:00 – 8:30 pm.
In the morning we will do meditation and Kum Nye excersises and prepare the exercises you will work with during that day.
You will be given self-study and observation assignments for the day.
In the evening we share and do in-depth exercises.
---
Guidance: Ineke Smits and Anja Nogaitzig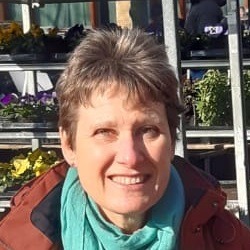 Ineke Smits was trained as a cultural anthropologist. She has worked for almost 30 years with and for refugees, as a coach and later as consultant and trainer for the Dutch Council for Refugees. She has been involved with Nyingma Centrum Nederland since 1995 and has lived and worked at the center in Amsterdam since 2011. There she is co-dean, teaches Skillful Means, coordinates Boeddhisme Online and supervises the ceremonies.
Anja Nogaitzig has been studying and practicing the Nyingma teachings of Tarthang Tulku since 1997, focusing on Power of Prayer, Sacred Art, Kum Nye Yoga, Path of beauty. She has been teaching since 1999 and is in continuous training in various areas of study of the Nyingma organization.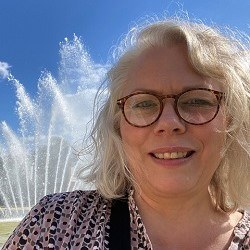 ---
Introduction session
Curious and you want to know more or ask questions? You are welcome on the online introduction session and Q and A on
Saturday February 11 from 10.00 – 11.00 AM CET. This introductory session is free of charge. Ineke and Anja will be happy to answer questions you may have.
---
Program Faith in Times of Change from day to day
Day 1 What do you trust in your daily life? Why does change cause anxiety?
Day 2 Refuge and the three jewels: Buddha Dharma Sangha
Day 3 How do I see myself?
Day 4 How do I see the sacred?
Day 5 How to invite blessings?
Day 6 How to receive blessings?
---
Online retreat Faith in Times of Change
Cost and registration
Monday March 6, 7:00 AM – Saturday, March 11, 8:30 PM
Two session daily at 7:00 – 8:30 AM CET and at 7:00 – 8:30 PM CET.
Costs : € 295,-*
Includes book "Practices on the Buddhist Path" by Tarthang Tulku and study materials. To be send to you after registering.
Min number of participants: 8 – Maximum number of participants: 20
Please register before Februari 18th
*Some partial scholarships are available for Nyingma Europe community members. Please apply by e-mail.
---
Here is what some earlier participants told us after the retreat
Through the blessings evoked in this retreat, the heartfelt connection with the compassionate truth of the Buddhadharma touched me, with great joy, in the core of my being. Reflecting on it, it inspires me even today. The study of the texts, the investigation through the questions and practicing the exercises, brought about a deeper insight in the profound teachings of the Buddha. This opened the way to apply them as a guide in daily life and bring about the confidence needed to proceed step by step on the path of liberation.

Frank – participant
The form and structure of the retreat worked very well for me. By coming together in the morning and evening I could apply it directly in my daily life and that worked perfectly for me.

Edith – participant
Since the retreat the word 'sacred' souds different to me……..

Lydie – participant