The Art of Prayer live/online seminar
October 21-23
led by Jack Petranker
in Amsterdam, Nyingma Centrum Nederland
In these days of pandemic, imbalance and natural disaster, Tarthang Rinpoche keeps pointing us towards the power of prayer.
We are very happy that senior teacher Jack Petranker agreed to come to Amsterdam to lead us and all our international community in a seminar exploring the practice of prayer.
To make it possible for many to join, participation will be donation based.
All net proceeds will be offered to Tibetan Nyingma Meditation Center, to support Tarthang Rinpoche's many meritorious projects in the world.
---
Prayer is a form of meditation and a way of questioning. It opens us to our own higher possibilities, and it connects us to a way of being in which our own fears, concerns, and anxieties no longer shut down our hearts and our capacity for caring.
What is prayer for you? How do you pray? How does prayer relate to meditation?
In this three-day program, we will explore these and other questions, chanting and reciting prayers.
We will work closely with several Buddhist prayers, treating them as a creative exploration and a call to transcend our limits. Among the prayers we may work with are:
Seven-line prayer
Refuge prayer
4 immeasurables prayer
Bodhicitta prayer
Prayer to Tara
Prayer to Manjushri
"Prayer gives wings to our concentration and power to our meditation, lifting us above the clouds into the full light of the sun. Even if you have doubts, shyness or hesitations, even if you have completely lost faith in prayer, the benefits it offers are so great that it is well worth reconsidering its potential. If you do not know how to pray, now is the time to learn."
– Tarthang Tulku in Practices on the Buddhist Path

We invite you to join in person (max 8 persons) or by Zoom from wherever you are.
Language will be English.
All are welcome to join, but we ask that you register for all three sessions.
---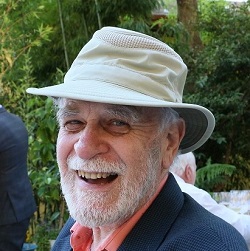 Jack Petranker
Jack Petranker is Director of Mangalam Research Center, and former Dean of the Tibetan Nyingma Institute in Berkeley. A direct student of Tarthang Tulku since 1980, Jack holds degrees from Stanford, Yale, and University of California, Berkeley. He is author of When It Rains, Does Space Get Wet? and the editor of many books in the TSK series.
---
The Art of Prayer: When and where
The program will take place both live at Nyingma Centrum Nederland and online via Zoom. The program consists of 3 sessions of 3 hours each.
Date:
Thursday, October 21 – Saturday October 23
Time:
18:00 – 21:00 hrs Europe (CEST)
17:00 – 20:00 hrs UK (BST)
9 AM – 12 PM California (PDT)
13:00 – 18:00 hrs Brazil (BRT)
Follow this link to convert to more timezones.
Location
In-person at Nyingma Centrum Nederland with a maximum of 8 participants (fully vaccinated or tested).
Online via Zoom.
Register for the Art of Prayer program
Please feel welcome to join this special program.
To foster the atmosphere of prayer in the seminar, we ask that you register for and attend all 3 sessions. Please, also log in on time.
Participation is donation based. All proceeds will be offered to Tibetan Nyingma Meditation Center, to support Tarthang Rinpoche's many meritorious projects in the world.