with Jack Petranker
September 5 – 8, 2020
Online in 4 live webinar sessions
The Covid-19 pandemic has been a wake-up call for many of us to rethink the 'normal' of our lives.
To guide us in this exploration, we have invited Jack Petranker, senior student of Tarthang Tulku and internationally acclaimed teacher of Tarthang Tulku's Time Space Knowledge Vision, to open our 2020-2021 Nyingma season with a three-day intensive revisiting these profound teachings.
When we let go of what we already know, we find that space offers perfect freedom, time gives the gift of life, and knowledge reveals the wisdom and goodness that shine through all appearance.
This intensive will draw on themes and practices from the books that give expression to the Time Space Knowledge (TSK) Vision.
"The special TSK approach, light-hearted, playful, and at the same time rigorous, is exactly why the TSK Vision seems especially well suited to our times. Our contemporary culture undermines at every turn the conditions and understandings that would support traditional meditative practice. But it honors science and entertainment in equal measure. TSK affords access to these dimensions of the modern mind." — Jack Petranker in Inside Knowledge
For who?
We welcome everyone with a curious and inquiring mind. Familiarity with the Time Space Knowledge Vision is not required: come and be inspired!
---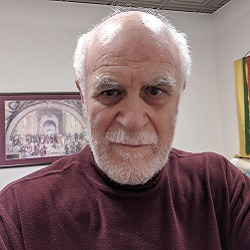 Jack Petranker
Jack Petranker is Director of Mangalam Research Center, and former Dean of the Tibetan Nyingma Institute in Berkeley. A direct student of Tarthang Tulku since 1980, Jack holds degrees from Stanford, Yale, and University of California, Berkeley. He is author of When It Rains, Does Space Get Wet? and the editor of many books in the TSK series.
This webinar intensive is a coproduction of Nyingma Centrum Nederland and Center for Creative Inquiry, Berkeley, California.
---
Time, Space and Knowledge Intensive – Program
The Intensive starts with a free talk on Saturday, September 5th, at 7.00 pm, CEST, and continues with 3-hour webinars on Sunday, Monday, and Tuesday – available to participants throughout the world.
---
Attendance Options
Free Opening Lecture: Creating our Future: The Time Space Knowledge Vision
Saturday, September 5th, 19.00 – 20.30 hrs CEST
Mandatory registration by e-mail: nyingmacentrum@nyingma.nl.
Time, Space and Knowledge Live Webinar series
Saturday, September 5th, 19.00 – 20.30 hrs and
Sunday, Monday and Tuesday, September 6-8th, 18:00 – 21:00 hrs
Price: € 135,-, includes access to the recordings. Nyingma community members and students pay € 95,-
Please register using the button below.
Both the lecture and the webinars will be held in English.
Register for the Live Webinars
---
"What can we say of time, within which events appear to unfold? What can we know of space, that seemingly empty 'nothing' that allows all appearance to manifest? Is asking such questions an idle act, fit for the philoso­pher but irrelevant to our own daily concerns? Or is the opposite true? If we could truly engage time and space, would our world itself, in all its richness and futility, all its wild frustration and boundless promise, be transformed?

The TSK Vision invites us to ask these questions, not to arrive at answers, but because the moment we ask questions about the basic structures of reality, we make possible a new vision of what is so. We discover that despite everything we have learned, reality is not once and for all as we imagine it to be."

– Jack Petranker in Inside Knowledge
---
Retreat schedule (CEST)
September 5, 19.00 – 20.30 hrs:
Opening Lecture Creating our Future: The Time, Space, Knowledge Vision
September 6, 18.00-21.00 hrs:
Webinar session Space: The Gift of Freedom
September 7, 18.00-21.00 hrs:
Webinar session Time: Dancing the Joy of Life
September 8, 18.00-21.00 hrs:
Webinar session Knowledge: Choosing the Unknown
---
Practicalities
Phone: +31 (0)20-6205207
E-mail: nyingmacentrum@nyingma.nl
Should you have any queries, please don't hesitate to let us know.