International Webinar/Retreat
February 20-24, 2021
based on the book Lotus Language by Tarthang Tulku
with Robin Caton, Elske van de Hulst and Jonathan Clewley
"So much of what it means to be human is related to our use of language. It is for this reason that understanding how language frames experience should be a human priority."
– Tarthang Tulku in Lotus Language, p xxxiv
It is our great pleasure to announce that Dharma College Berkeley and Nyingma Centrum Nederland will be jointly presenting a five-day webinar retreat based on Tarthang Tulku's Lotus Trilogy, focusing especially on the book Lotus Language.
Our identities are established through language, and language shapes the way we structure our world. The words we use when thinking or speaking can create the most inspiring feelings, or provoke negativity in ourselves and others. In this retreat, we'll look more closely at this uniquely creative, yet often overlooked, aspect of being human.
What role does silence play in making meaning? Who thinks when 'I' think? How can we open beyond the borders of language to live a more meaningful life?
---
Overview of sessions and themes
Saturday, February 20
1 Introduction
2 Language is our Companion and Guide
3 Language and Sound
Sunday, February 21
4 Joy of Being
5 Swimming in Words
6 Making Meaning
Monday, February 22
7 Joy of Being
8 'I am' and 'I have'
9 Positioning
Tuesday, February 23
10 Joy of Being
11 Sense and Nonsense
12 Products and Producers
Wednesday, February 24
13 Joy of Being
14 Time, Space, Signals
15 Knowing Beyond the World of Words
---
For who?
Those who have participated in any of the prior Lotus Trilogy programs offered by Dharma College or Nyingma Centrum Nederland are welcome to continue their journey with us in this February retreat.
New students curious to explore the Lotus teachings are also warmly invited.
All participants should be prepared and willing to deeply and intimately investigate the architecture of their daily experience and the role that language plays in establishing 'reality'. This investment in open and caring inquiry will bring freedom from limiting habitual patterns and will help you wake up to your full human potential.
---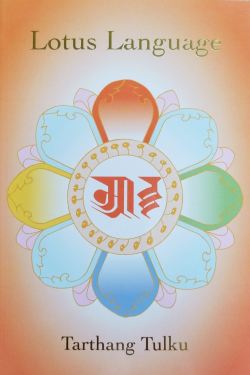 Lotus Language book
The book Lotus Language by Tarthang Tulku is available at https://dharma-college.com/lotus-bookstore/.
Please order timely – there will be readings from the book during retreat sessions.
The retreat will be presented in English.
---
Language, Silence and Meaning: Knowing Beyond the World of Words
Webinars and Retreat
Date: Saturday, February 20th – Wednesday, February 24th, 2020
Time:
08:00 – 12:00 AM California PDT;
12:00 – 16:00 hrs Brasil BRT;
16:00 – 20:00 hrs United Kingdom BST;
17:00 – 21:00 hrs Europe CEST.
Daiy Schedule (European time):
17:00 – 17:45 hrs: Practices from Joy of Being led by Jonathan Clewley
18:15 – 19:30 hrs: Lotus Language session led by Robin Caton
19:45 – 21:00 hrs: Lotus Language session led by Elske van de Hulst
The retreat will be centered around five live webinar sessions, streamed in five consecutive days on February 20 – 24, 2021.
Costs: $ 235,- or € 205,-.
Partial scholarships can be made available for long-time Nyingma students and active community members. Please apply by sending us an e-mail, describing your connection to the community.
Register
You may register and pay for Language, Silence and Meaning: Knowing Beyond the World of Words using the button below.
---
Retreat staff
This webinar-retreat will be led by two long-time students of Tarthang Tulku: Robin Caton and Elske van de Hulst.
Each day, prior to the Lotus Language sessions led by Robin and Elske, Jonathan Clewley will offer supportive practices based on Tarthang Tulku's book Joy of Being.
Caroline van Tuyll is closely involved in preparing and monitoring content of the retreat, but will not be presenting sessions.
---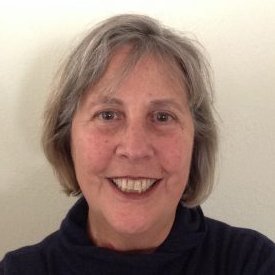 Robin Caton holds a J.D. from the University of Michigan and an MFA in creative writing from Saint Mary's College of California. She is an attorney, poet and teacher who has studied Buddhism for many years, both at the Nyingma Institute and under the direction of Founding Head Lama Tarthang Tulku. Her published works include a volume of poetry, The Color of Dusk. Robin was the Director of Dharma College from 2010 to 2017.
---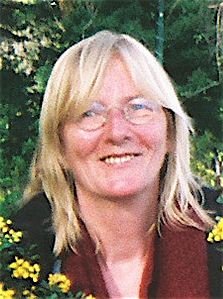 Elske van de Hulst worked in the theatre as an actress, director and author, between 1969 and 1995. She taught at the Amsterdamse Hogeschool voor de Kunsten and for many years was a member of the Dutch Arts Council. In 1998 she started studying the theatre of the mind, guided by Tarthang Tulku's books, and has not stopped since. She is now a co-dean at the Amsterdam Nyingma Centrum and teaches Meditation, Knowledge of Freedom, Revelations of Mind and Lotus Trilogy teachings in Amsterdam.
---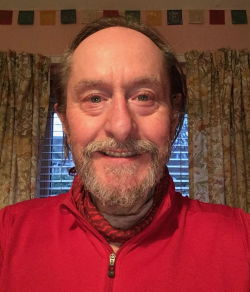 Jonathan Clewley worked for 30 years as a Clinical Scientist in London, before retiring to a small town in Heart of England where he now lives. He came to Tarthang Rinpoche's teachings through Kum Nye, following many programs by Arnaud Maitland, and is now an authorized Kum Nye teacher. Since 2013, Jonathan has taken classes in both Revelations of Mind and the Lotus Trilogy books at Dharma College, where he is currently being trained as a teacher. His particular interest in this retreat is to explore how Kum Nye practice, especially that presented in The Joy of Being, can help with deepening understanding of the teachings presented in Revelations of Mind and the Lotus Trilogy.
---
Practicalities
Language: The retreat is English-spoken.
Location (only if the situation allows):
Nyingma Centrum Nederland
Reguliersgracht 25
1017 LJ Amsterdam
Website: www.nyingma.nl
Phone: +31 (0)20-6205207
E-mail: nyingmacentrum[at]nyingma.nl