International Webinar/Retreat
October 10-14, 2020
based on the book Lotus Language by Tarthang Tulku
with Robin Caton, Elske van de Hulst and Caroline van Tuyll
"So much of what it means to be human is related to our use of language. It is for this reason that understanding how language frames experience should be a human priority."
– Tarthang Tulku in Lotus Language, p xxxiv
It is our great pleasure to announce that Dharma College Berkeley and Nyingma Centrum Nederland will be jointly presenting a five-day webinar retreat based on Tarthang Tulku's Lotus Trilogy, focusing especially on the book Lotus Language.
Our identities are established through language, and language shapes the way we structure our world. The words we use when thinking or speaking can create the most inspiring feelings, or provoke negativity in ourselves and others. In this retreat, we'll look more closely at this uniquely creative, yet often overlooked, aspect of being human.
What role does silence play in making meaning? Who thinks when 'I' think? How can we open beyond the borders of language to live a more meaningful life?
For who?
Those who have participated in any of the prior Lotus Trilogy programs offered by Dharma College or Nyingma Centrum Nederland are warmly invited to continue their journey with us in this October retreat.
Participation is also open to new students curious to explore the Lotus teachings.
All participants should be prepared and willing to deeply and intimately investigate the architecture of their daily experience and the role that language plays in establishing 'reality'. This investment in open and caring inquiry will bring freedom from limiting habitual patterns and will help you wake up to your full human potential.
"Can we learn to unlock the voices of all the points pointed out, to give every point the chance to open its petals?"
– Tarthang Tulku in Lotus Language, p xxxvi
---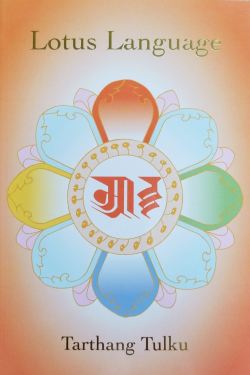 Lotus Language book
The book Lotus Language by Tarthang Tulku is available at https://dharma-college.com/lotus-bookstore/.
Please order timely – there will be readings from the book during retreat sessions.
The retreat will be presented in English.
---
Language, Silence and Meaning: Knowing Beyond the World of Words
Webinars and Retreat
Date: Saturday, October 10th – Wednesday, October 14th, 2020
Time:
09.00 – 12.00 AM California PDT;
13.00 – 16.00 hrs Brasil BRT;
17.00 – 20.00 hrs United Kingdom BST;
18.00 – 21.00 hrs Europe CEST.
The retreat will be centered around five live webinar sessions, streamed in five consecutive days on October 10 – 14, 2020.
There will also be add-on online opportunities to work in smaller groups around the central themes of the day.
If local circumstances permit, there may also be an add-on in-person retreat program in Amsterdam for a limited number of live participants.
Details will be announced mid-August, after we evaluate new online retreat formats that both Dharma College and Nyingma Centrum Nederland will experiment with in this coming summer.
Please do not let this keep you from signing up. We will be consulting with sign-up participants about the ways and times that best suit their needs.
Costs: € 265,-. The price includes local and online add-ons. Nyingma community members and students pay € 155,-.
Registration
To register by e-mail, please send a message to nyingmacentrum@nyingma.nl.
You may register and pay online using the button below.
Should you have any queries, please don't hesitate to contact us by e-mail at nyingmacentrum@nyingma.nl.
Partial scholarships can be made available for long-time Nyingma students and active community members. Please apply by e-mailing nyingmacentrum@nyingma.nl, describing your connection to the community.
Retreat staff
This webinar-retreat will be led by three long-time students of Tarthang Tulku: Robin Caton, Elske van de Hulst, and Caroline van Tuyll.
---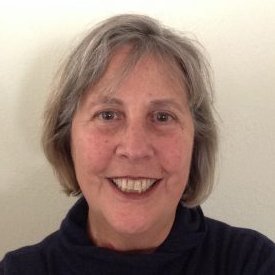 Robin Caton holds a J.D. from the University of Michigan and an MFA in creative writing from Saint Mary's College of California. She is an attorney, poet and teacher who has studied Buddhism for many years, both at the Nyingma Institute and under the direction of Founding Head Lama Tarthang Tulku. Her published works include a volume of poetry, The Color of Dusk. Robin was the Director of Dharma College from 2010 to 2017.
---
Caroline van Tuyll studied French at Universiteit van Groningen and Translation Studies (Vertaalkunde) at the Universiteit van Amsterdam. She has worked as a literary editor with many well known authors and has been a student of Tarthang Tulku since 1995. As a translator she worked on several of Rinpoche's books; also she co-authored two books of Arnaud Maitland. Caroline was co-director of Dharma Publishing in California from 2004-2014. On Tarthang Tulku's invitation, she participated in the initial training groups of Revelations of Mind and Lotus Trilogy. She now teaches Revelations of Mind and Lotus Trilogy in Amsterdam.
---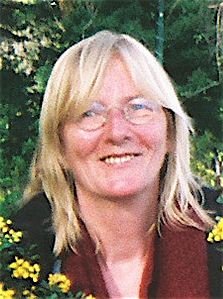 Elske van de Hulst worked in the theatre as an actress, director and author, between 1969 and 1995. She taught at the Amsterdamse Hogeschool voor de Kunsten and for many years was a member of the Dutch Arts Council. In 1998 she started studying the theatre of the mind, guided by Tarthang Tulku's books, and has not stopped since. She is now a co-dean at the Amsterdam Nyingma Centrum and teaches Meditation, Knowledge of Freedom, Revelations of Mind and Lotus Trilogy teachings in Amsterdam and elsewhere.
---
Practicalities
Language: The retreat is English-spoken.
Location (only if the situation allows):
Nyingma Centrum Nederland
Reguliersgracht 25
1017 LJ Amsterdam
Website: www.nyingma.nl
Phone: +31 (0)20-6205207