Geannuleerd
"What we think we are gives shape and form to our potential, our actions and our legacy."
Tarthang Tulku, Lotus Body p. xxxvii
The Gift of Presence: Understanding Embodiment
International online practice retreat
June 4-8, 2022
based on the book Lotus Body by Tarthang Tulku
with Abbe Blum, Elske van de Hulst and Caroline van Tuyll
It is our great pleasure to announce that Dharma College Berkeley and Nyingma Centrum Nederland will jointly present a five-day online retreat based on Tarthang Tulku's Lotus Trilogy, centering on Lotus Body.
Through relaxation practice and inquiry we consider topics such as:
• Is space the opposite of things?
• What is matter?
• Is my body mine?
• Is time on our side?
• Does knowledge include the unknown?
These and other questions are explored in experiential ways—from dialogue and close work with passages from Lotus Body to somatic exercises, experiments, reflection and exchange. By opening up the lotuses of body, language and mind we gain access to more fullfilling ways of being, to the radiant potential that is our human birthright.
Tarthang Tulku invites us to investigate in surprising ways our everyday experience, opening the underlying assumptions by which we customarily give 'reality' an unquestioned authority.
Daily core sessions will be made available on Zoom – enabling remote participation from anywhere in the world.
A day-to-day schedule with session titles and themes will be published closer to the retreat date and sent to those registered.
The retreat will be held in English.
Who Might Attend?
Are you prepared and intrigued to deeply and intimately investigate the architecture of your daily experience and question assumptions that establish 'reality'? This investment in open and caring inquiry will bring freedom from limiting habitual patterns and will help you wake up to your full human potential.
Whether you are an advanced Lotus trilogy student or an interested beginner, you are warmly invited to attend.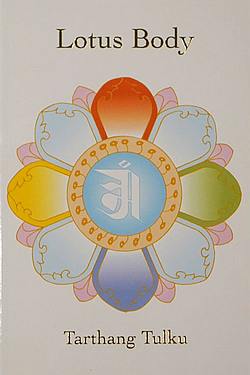 Lotus Body
The book Lotus Body by Tarthang Tulku is available for order at Dharma College's Lotus Bookstore.
Please make sure to have the book on hand – you'll need it during retreat sessions.
The Gift of Presence: Understanding Embodiment
Webinar Schedule
Five live webinar sessions, streamed in five consecutive days on June 4-8, 2022, will enable you to participate from your own location in the five core sessions of the retreat.
Date: Saturday, June 4 – Wednesday, June 8, 2022
Time:
09:00 – 12:00 AM California PST;
14:00 – 17:00 hrs Brazil BRT;
17:00 – 20:00 hrs United Kingdom GMT;
18:00 – 21:00 hrs Europe CET;
or check your local time on timeanddate.com.
"The sacredness of being is a secret, for it is hidden, not yet thought. That's why it was called a secret; it's not because somebody ever held it back. In fact, the secret is self-hidden. Ordinary strategies will not let us discover what has been obscured. Nevertheless, there is a path, and the path discloses itself as deeper senses open up. This journey is possible for anyone who has a body… which is to say, of course, anyone at all. Never fear. You can do it too."
Tarthang Tulku, Lotus Body p. 215
Costs and Registration
$ 235,00 or € 205,-.
Partial scholarships can be made available for long-time Nyingma students and active community members. Please apply by sending us an e-mail, describing your connection to the community.
Inschrijven is niet meer mogelijk
---
Retreat staff
This webinar-retreat will be led by three long-time students of Tarthang Tulku: Abbe Blum, Elske van de Hulst and Caroline van Tuyll. All three were part of the first Lotus Trilogy teacher training guided by Tarthang Tulku in 2017 and have been teaching it since.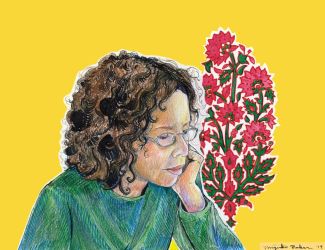 Abbe Blum is a long time student of Tarthang Tulku and a seasoned teacher, presenting Kum Nye, Joy of Being, Lotus Trilogy and Nyingma Psychology at Nyingma Institute and Dharma College, both in Berkeley. She worked as one of the editors on several of Rinpoche's latest books.
She holds a B.A. from UC Berkeley, an M.A. from Cambridge University, England, where she was a Marshall scholar, and a Ph.D. in English Literature from Yale University. As an Associate Professor at Swarthmore College, she taught Shakespeare and intensive writing seminars, and she currently teaches in the School of Psychology and Interdisciplinary Inquiry at Saybook University.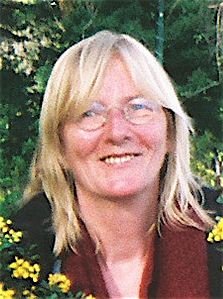 Elske van de Hulst is co-dean and senior instructor at Nyingma Centrum Nederland in Amsterdam.
Between 1969 and 1995, she worked in the theatre as an actress, director and author. She taught at the Amsterdamse Hogeschool voor de Kunsten and for many years was a member of the Dutch Arts Council. In 1998 she started studying the theatre of the mind, guided by Tarthang Tulku's books, and has not stopped since.
Elske teaches Meditation, Knowledge of Freedom, Revelations of Mind, Dimensions of Mind, Caring and Lotus Trilogy teachings in Amsterdam and elsewhere.
Caroline van Tuyll studied French at Universiteit van Groningen and Translation Studies (Vertaalkunde) at the Universiteit van Amsterdam. She has worked as a literary editor with many well-known authors and has been a student of Tarthang Tulku since 1995.
As a translator she worked on several of Rinpoche's books; also she co-authored two books of Arnaud Maitland. Caroline was co-director of Dharma Publishing in California from 2004-2014. On Tarthang Tulku's invitation, she participated in the initial training groups of Revelations of Mind and Lotus Trilogy.
---
Practicalities
Language
The retreat is English-spoken.