9-month international program based on Revelations of Mind by Tarthang Tulku
This international program introduces you to Tarthang Tulku's groundbreaking book Revelations of Mind. Over the course of 9 months you will be guided in carefully analyzing the operations of mind that keep us in bondage. Doing so lessens their habitual hold on you. And gives you acces to an inner freedom that opens up new ways of understanding, engaging and celebrating experience.
'If we were fully attuned to the creative unfolding of each moment and all that this unfolding potentiates, our lives could manifest like chapters in a deeply engaging book. We could savor experiences while their flavors were still alive with the freshness of immediacy .'
Tarthang Tulku in Revelations of Mind – Introduction
---
Revelations of Mind – Program structure
31 online classes and a live-online retreat in Amsterdam
September 11, 2023 – May 27, 2024
Mondays 19.00 – 20.30 PM CEST / 10 – 11.30 AM PST
English spoken
Min 12 – max 23 participants
Led by Elske van de Hulst
Program costs: € 585,-
Fee may be paid in 9 installments of € 65,- per month
---
Exploring the regime of mind
Published in 2012, Revelations of mind formed the kick-off of the new Understanding Self and Mind series of books, authored by Tarthang Tulku. This dynamic new series, retroactively starting with Knowledge of Freedom, by now includes Keys of Knowledge, Dimensions of Mind, Ok Mantra and the Lotus Trilogy. All books in this series offer an uniquely innovative way to open you to dimensions of mind and embodiment. They tend to stay hidden if you don't question the conditioning that shapes your reality.
Experiential inquiry
Revelations of Mind supports a fresh experiential inquiry into, wat the book calls, the mechanisms of the regime of mind. In this intense program, none of your habits are excluded from this fearless questioning. For example: What do you actually do when you say you meditate? And what exactly is going on when you find yourself over and again solving problems? By again and again looking closely into the essential operations of mind, their automatic spell on you will loosen up.
The insights of Revelations of Mind are related to the timeless knowledge of mind that is key to Buddhism. However, no kind of Buddhist or religious attitude is required to study your mind by means of this book and program. That is the great gift of a great book by a great master who invites you to embrace the freedom and boundless potential that is your birthright as a human being.
---
Format of the program
The weekly online classes will consist of exercises, explorations, discussion, experiment, contemplation, reflection, readings, dialogue and exchange. Between classes, there will be self-observation assignments. They aim to carry the investigation into daily life as well as reading assignments preparing for the next meeting. There will also be suggestions for a daily contemplative practice.
The program follows the book Revelations of Mind curiously at a pace of average one – two chapters per week. Participants will need to buy the book, which is available in USA through Dharma Publishing. Dutch participants can also order the book through the Lotus Design store at Nyingma Centrum in Amsterdam and pick it up there if they wish. Not mandatory but warmly recommended is The Joy of Being. This book will be our side kick during the entire program and especially in the retreat.
'As we tap a new source of understanding and attune ourselves to inner inquiry, we understand we are not missing anything that we need. Inner and outer walls begin to crumble of their own accord when we trust that knowledge is totally available, like sunlight.'
Tarthang Tulku in Revelations of Mind p 392
---
Retreat Mind at Ease: included in the program
Included in the Revelations of Mind program is a retreat planned for February 21-25, called Mind at Ease. It will be co-taught by Elske van de Hulst, Abbe Blum and Bram Williams. In this retreat you will work with materials from Revelations of Mind, combined with exercises and readings from Tarthang Tulku's second Kum Nye book The Joy of Being. This book also offers experiential ways to open up the treasures of directly engaging experience.
Online participation in the retreat's core sessions is included in the program costs. However, all program program participants are warmly encouraged to join in person in Amsterdam if they can. There will be extra experiential practice sessions daily and the opportunity to meet and have meals with their fellow students. Room, board and all retreat sessions will be available for Revelations of Mind program participants at only €45 surcharge per day. Though online meetings do their job very well, we look forward to welcoming you in person at Nyingma Centrum in Amsterdam!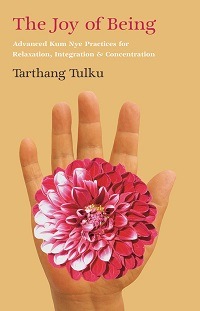 ---
Instructor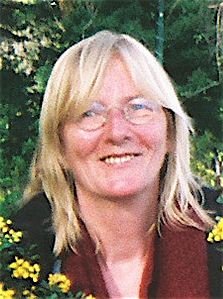 Elske van de Hulst is co-dean and senior instructor at Nyingma Centrum Nederland in Amsterdam.
Between 1969 and 1995, she worked in the theatre as an actress, director and author. She taught at the Amsterdamse Hogeschool voor de Kunsten and for many years was a member of the Dutch Arts Council. In 1998 she started studying the theatre of the mind, guided by Tarthang Tulku's books, and has not stopped since.
Elske teaches Meditation, Knowledge of Freedom, Revelations of Mind, Dimensions of Mind, Caring and Lotus Trilogy teachings in Amsterdam and elsewhere.
---
Who can attend
The Revelations of Mind program is a good sequel for those who have previously studied Knowledge of Freedom and /or Dimensions of Mind. Experienced students of Dharma or the Time Space Knowledge vision are also welcome to join.
All participants should be prepared and willing to deeply and intimately investigate the architecture of their daily experience. Also to research the way unquestioned assumptions tend to establish our 'reality'. This investment in open and caring inquiry will bring freedom from limiting habitual patterns. It will help you wake up to your full human potential.
---
Program description Revelations of Mind
31 online online classes on Mondays and 1 retreat – live and online
| | |
| --- | --- |
| Sept 11 | Opening session: Revelations of Mind Introduction |
| Sept 18 | The Central Importance of Mind |
| Sept 25 | Mind and I |
| Oct 02 | The Business of Mind |
| Oct 09 | Mind and Language |
| Oct 16 | Rules for Reality |
| Oct 23 | no class (Autumn holiday) |
| Oct 30 | Customer Mind |
| Nov 6 | Mind on Automatic |
| Nov 13 | Identifier Mind |
| Nov 20 | Victimizing Mind |
| Nov 27 | Dependence on Identity |
| Dec 4 | Questioning the Foundation |
| Dec 11 | Mirrors of Mind |
| Dec 18 | Silence and Awareness |
| Dec 25 and Jan 1 | no class (Christmas holidays) |
| Jan 8 | The Problem of Ownership / Getting What we look for |
| Jan 15 | Cutting through Mind Business |
| Jan 22 | Closed Circuitry of Mind |
| Jan 29 | Understanding the Inner Story |
| Feb 05 | Validating the Validator |
| Feb 12 | Turning toward Clarity |
| Feb 19 | no class |
| Feb 21- Feb 25 | Mind at Ease live-online retreat based on Revelations of Mind and Joy of Being – led by Bram Williams and Elske van de Hulst |
| Feb 26 | no class |
| March 4 | Time to Understand |
| March 11 | Architect of Time |
| March 18 | Labels and Identity |
| March 25 | The Forward Thrust of Time |
| April 01 | No class (Easter Holiday) |
| April 08 | A Seeming Continuity |
| April 15 | Opening the Nanosecond |
| April 22 | Ground of Illusion |
| April 29 | no class (May holidays) |
| May 06 | Sensitivity of Mind |
| May 13 | Engine of Mind |
| May 20 | Another Kind of Mind |
| May 27 | Closing session |