Retreat with Jack Petranker in Neu Plaue Retreat Center Germany October 17-22-2023
Coming home through healing your connection to time
We live on the surface of time, moving from moment to moment without ever really connecting with time's inner dynamic. Cut off from the depth of experience, we easily feel frustrated, isolated, emotional, and resentful.
It doesn't have to be that way. We can heal our connection to time, and discover that time is the beating heart of experience. It's like finding our way back from exile, like coming home. New ways of knowing and being become available, and we move naturally toward joy and inner peace.
The more we let ourselves care about what we are doing with our lives, the more we can transform time,
making its dynamic available for the fulfillment of our human being.
---
Instructor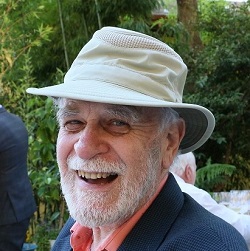 Jack Petranker
Jack Petranker is Director of Mangalam Research Center, and former Dean of the Tibetan Nyingma Institute in Berkeley. A direct student of Tarthang Tulku since 1980, Jack holds degrees from Stanford, Yale, and University of California, Berkeley. He is author of When It Rains, Does Space Get Wet? and the editor of many books in the TSK series.
---
This retreat is a co-production of Nyingma Centrum Nederland, Neu Plaue Retreat Center and Center for Creative Inquiry, Berkeley, California.
Tuesday, October 17 – Sunday, October 22, 2023
at Neu Plaue Retreat Center, Germany
The retreat will be conducted in English.
---
Location Healing Time retreat
The retreat will take place in Neu Plaue, near the city of Brandenburg, west of Berlin.
It is about 20 minutes by car from the local train station, and there is a shuttle to take people back and forth.
The center is on 20,000 sq. meters (5 acres) of land.
In addition to the shared rooms, there is lots of space for camping, though October may already be chilly.
Additional accommodations are available nearby, and the price will change accordingly.
The center has a garden, meadows, fields, ponds, and a lake for swimming.
The facility is brand new and spacious, with a large meditation room and large patio.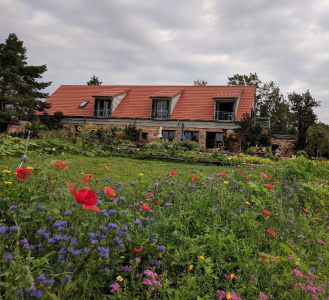 ---
Costs and registration of Healing Time retreat
The fee for the retreat is:
€ 495,- including on-site lodging in shared rooms with shared bathrooms (12 places available);
€ 595,- including lodging in single rooms in guesthouses nearby, and shared transportation to and from the retreat facility.
Prices include all meals.
---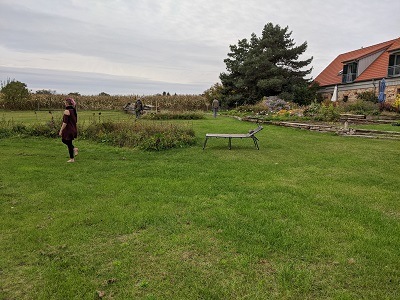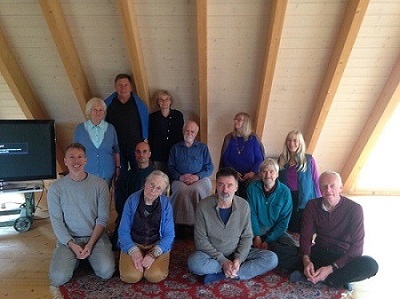 Within present experience, we can touch a vastness that transforms experience toward the Body of Knowledge.
---
Retreat schedule (CEST) Healing Time retreat
This retreat will draw on short readings from Chapters 29 and 30 of Tarthang Tulku's Dynamics of Time and Space.
It will emphasize practice and discussion.
Tuesday, October 17
| | |
| --- | --- |
| 16:00 – 18:00 hrs | Check-in and Register |
| 18:00 – 19:00 hrs | Welcome dinner |
| 19:30 – 21:00 hrs | Opening Session |
Wednesday, October 18, until Saturday, October 21
| | |
| --- | --- |
| 07:00 – 07:45 hrs | Kum Nye Tibetan Yoga (optional) |
| 08:00 – 09:00 hrs | Breakfast and clean-up |
| 10:00 -11:30 hrs | Morning session one |
| 11.30 -12.00 hrs | Tea break |
| 12.00 – 13.00 hrs | Morning session two |
| 13.00 – 14.00 hrs | Lunch and clean-up |
| 14.00 – 16.30 hrs | Private practice or free time |
| 16.30 – 17.45 hrs | Afternoon session |
| 18.00 – 19.00 hrs | Dinner and clean-up |
| 19.30 – 21.00 hrs | Evening session |
Sunday, October 22
| | |
| --- | --- |
| 07:00 – 07:45 hrs | Kum Nye Tibetan Yoga (optional) |
| 08.00 – 09.00 hrs | Breakfast and clean-up |
| 10.00 – 11.45 hrs | Closing session |
| 12.00 – 13.00 hrs | Closing lunch |
---