Webinar retreat with Jack Petranker – English spoken
The webinar retreat No More Limits, based on the last part of Tarthang Tulku's book Dimensions of Mind, marks the end of the 9 month international program Deepening Dimensions of Mind. Others with a background in meditation are warmly invited to attend.
We are very happy that Jack Petranker, acclaimed international teacher and also the editor of the book Dimensions of Mind, agreed to lead this special retreat.
The retreat will be based on the final part of the book Dimensions of Mind which gives us a beautifully crafted way to question our limits and experience fully in each moment.
In this very experiential exploration, we will go beyond mindfulness and beyond meditation, exploring how to relax into the secret heart of every experience. We will work with precisely designed exercises and carry out inner experiments that lead us to the joy of never-ending discovery.
This retreat offers a precious opportunity to work directly with a teacher that worked very closely together with Tarthang Tulku in editing this and other books. Do not miss that chance and reserve your spot.
"If there is no holding on, there are no worries or fear, no guilt and no pain.
The dualistic mind can't operate.
Nothing belongs to you, and so you belong to everything.
That's why it makes sense to speak of freedom."
– Tarthang Tulku in Dimensions of Mind
---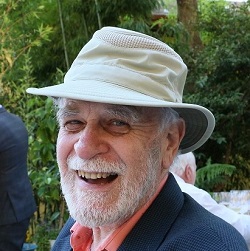 Jack Petranker
Jack Petranker is Director of Mangalam Research Center, and former Dean of the Tibetan Nyingma Institute in Berkeley. A direct student of Tarthang Tulku since 1980, Jack holds degrees from Stanford, Yale, and University of California, Berkeley. He is author of When It Rains, Does Space Get Wet? and the editor of many books in the TSK series.
---
Date and time
May 12-14, 2023
Daily webinar times: 10 am -1 pm (PST) 19:00 – 22:00 hrs (CET).
We will be using Zoom video software.
---
Register for No More Limits webinar retreat
The retreat is part of the program Deepening Dimensions of Mind, so participation is included for program participants, but all with a firm foundation in meditation or other introspective disciplines are warmly invited to join.
Cost for webinar-only registration:
€ 150 (or $150)
Audiorecordings and a list of quotes and exercises included.
---