2 day webinar retreat with Lama Palzang and Pema Gellek

Cultivating the "four immeasurable" states of mind – love, compassion, sympathetic joy, and equanimity – is a classic Buddhist practice. It teaches us to transcend our ordinary ways of being and our limited ways of understanding. It is an essential practice in developing bodhicitta, the mind and intention for enlightenment. Contemplating the "four immeasurables" undermines the commitment to the concerns of the self and turns the mind to the welfare and happiness of others. The four immeasurables serve as the antidote to suffering, negativity, and emotionality.
---
Who Can Take this Retreat?
This weekend retreat is included in the 9-month international program Deepening Dimensions of Mind which runs from september 2022 to May 2023. But others with some background in meditation or Dharma practice are very welcome to register.
Language
The retreat will be held in English.
Date and time
This international online retreat consists of two 3-hour webinars, held through Zoom. The sessions are offered on

Friday, October 21: 10 am – 1 pm, PT / 19:00 – 22:00 hrs CET
Saturday, October 22: 10 am – 1 pm, PT / 19:00 – 22:00 hrs CET
Check timeanddate.com for your local time zone.
Cost for webinar-only registration
€ 120 (or $120) per person.
---
The online retreat is guided by the deans of the Nyingma Institute, Lama Palzang and Pema Gellek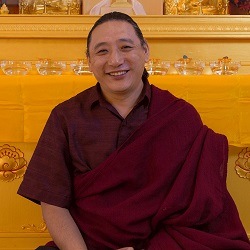 Lama Palzang is a Nyingma lama who was born in the Gyarong region of Tibet, where from a very young age, he was trained in the dharma under Jigme Tenpa Dargye Rinpoche. He was formally educated at Minyak Lhagang Monastery in Kham and trained in the Longchen Nyingtik tradition under his root teachers, Khenchen Chodrak Rinpoche and Kyabje Chatral Rinpoche. He completed a traditional three year retreat under Kyabje Chatral Rinpoche in Beyul Yolmo, Nepal. Since 2002, Lama Palzang has assisted Tarthang Rinpoche with large-scale dharma projects in Asia. Lama Palzang teaches classes on Buddhist Studies and Nyingma Meditation and guides traditional dharma retreats at the Institute.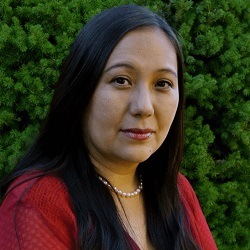 Pema Gellek, M.A., is a disciple of her father, Tarthang Tulku, and Chadral Rinpoche, and studied Tibetan Buddhism at the Rangjung Yeshe Institute in Nepal. Working within her father's Mandala of organizations, she serves as a bridge between Dharma in the East and West and has helped carry out Tarthang Tulku's Dharma activities in Asia for the past 20 years. Pema is also a filmmaker and director of Guna Foundation and has been a faculty member of Dharma College. She is co-dean at the Nyingma Institute and her areas of teaching at the Nyingma Institute are Buddhist Studies and Nyingma Psychology.